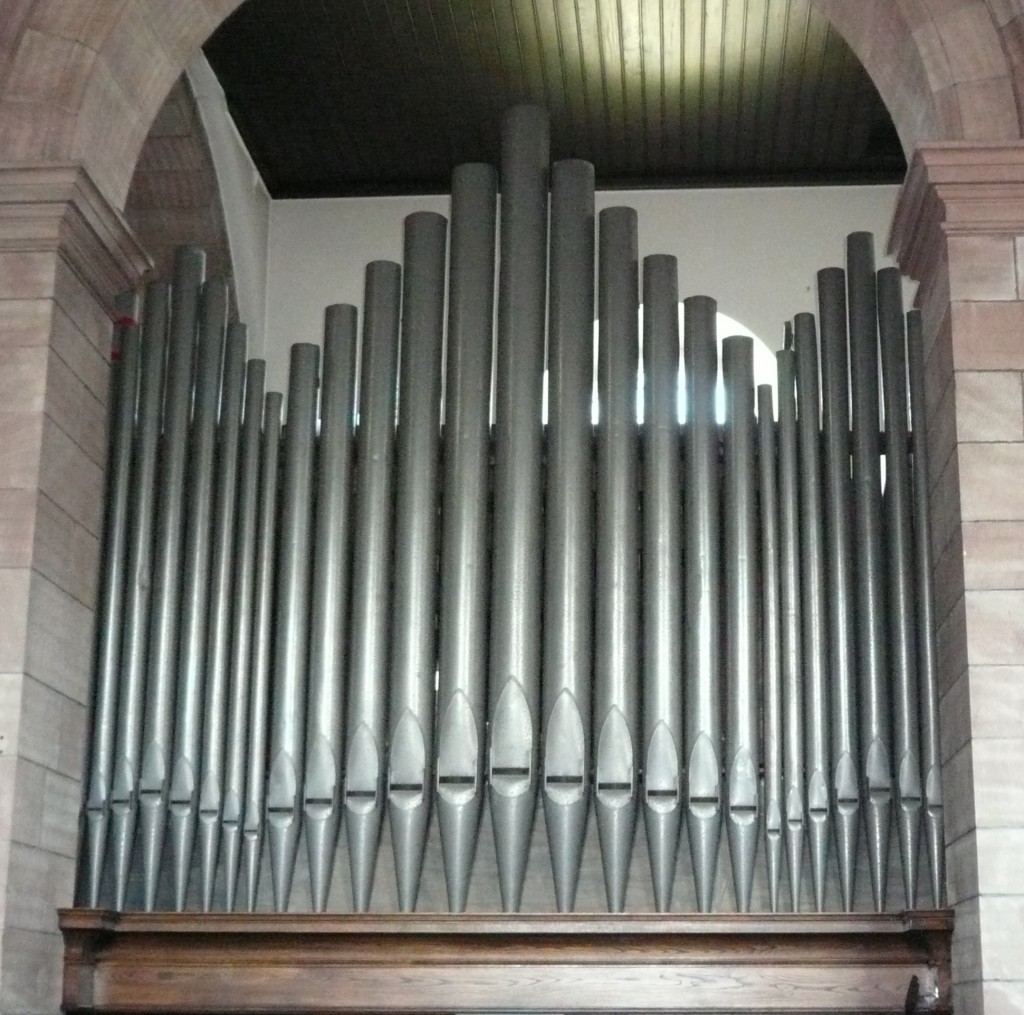 This church is more properly known as St Cuthbert's Parish church, Churchtown, North Meols.
The organ was built as a 2-manual by Forster & Andrews in 1889, since then various organ builders have left their various marks so that it is now a 3-manual of 33 speaking stops (25 ranks) with electric and electro-pneumatic actions.
The instrument was recently cleaned and overhauled with associated leatherwork.