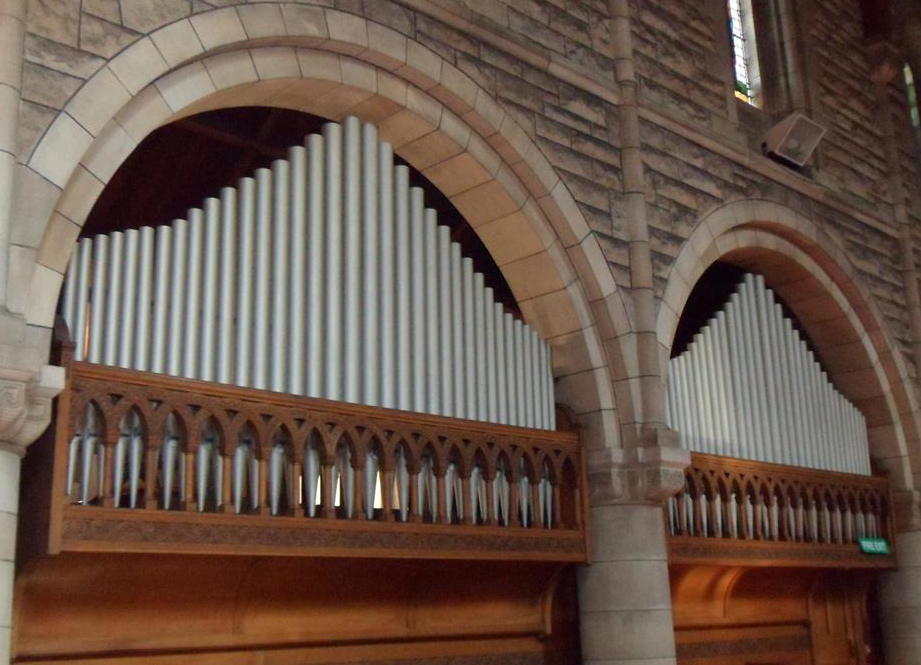 This organ was built in the 1920s by Blackett & Howden of Newcastle and was rebuilt in 1963 by Henry Willis & Sons Ltd with a new action and console, and a revised stop-list.
Acting on the advice of Dr John Kitchen of Edinburgh University and James MacKenzie, a local organ builder, in 2013 the church commissioned DWOB to undertake an extensive refurbishment of the instrument, including releathering the reservoirs, releathering the actions, replacing the drawstop machines and fitting a new transmission and piston action.
Tonal improvements included a new Mixture IV to the Great, a Pedal Trombone 16ft and revision of the Positif department. The instrument now consists of three manual, 37 speaking stops (32 ranks).